Questions & Answers
A

Yes, we ship to North Carolina.

A

Good to know because I live in Memphis as well and thinking about purchasing.

A

It can. .3 isnt alot but using it alot can cause a positive

Answered by the admin

Yes we ship the Dr.Ganja CBD Flower to New York.

A

Hey, it's outdoor grown.
Recent Items Viewed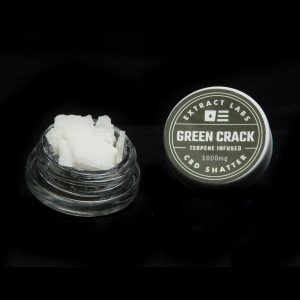 Extract Labs Green Crack CBD Shatter blends flavor with efficacy in a terpene-infused CBD supplement that's off the charts popular. Dr. Ganja especially likes this strain and blend for a sunny afternoon spent working from home. Product Size 1 g 99% pure CBD. Suggested Use You can place it under your tongue and hold for …
Continue reading Extract Labs CBD Shatter Green Crack
Add to cart